Content
Get Twitch followers - 8 tips that really help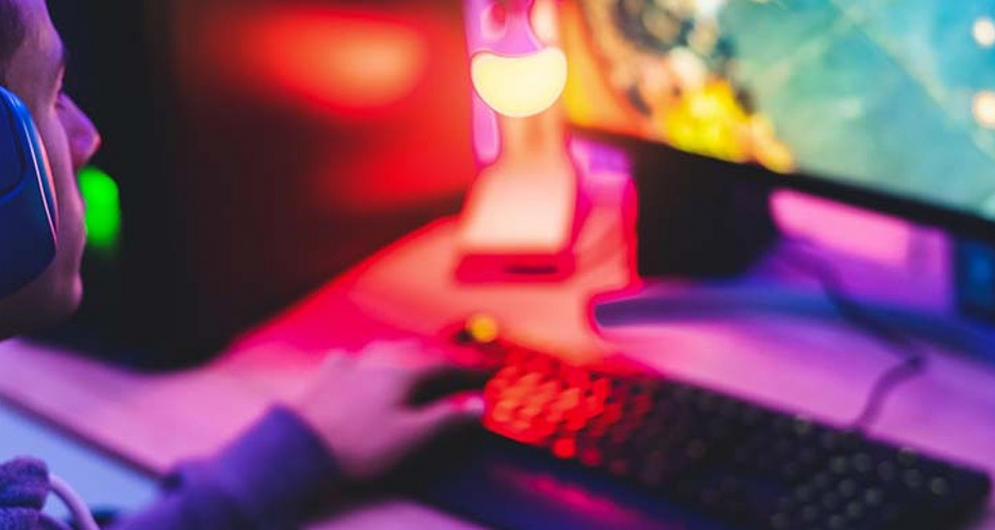 Many streamers want get more twitch followers and wondering how best to approach the issue. Actually, everything fits... The streaming room is tidy, your hair is in place and you've been in a really good mood all day. Unfortunately, your only Twitch viewers are your girlfriend and your squad again today... What are you doing wrong?
With this article we would like to give you 8 tips along the way how you can build up your own small community in the near future and how you can soon get significantly more Twitch followers.
Tips to get more Twitch followers
For more viewers and followers on Twitch there is no one secret trick. If you want to make your Twitch channel known, you need perseverance, talent and of course a little bit of luck. Nevertheless there is a few things to watch out for.
Know your target audience
In order to entertain your viewers well, you need to know who they are. Anyone who thinks they can just film themselves a bit while gambling, make a good joke here and there and live from streaming in 3 months is hugely mistaken. No one likes everyone, and not every gamer can relate to every game.
It is just as important that you find your style. What makes you special? Are you funny or very emotional? try yours unique selling propositions to determine and not simply to copy successful streamers. Nobody wants to watch a copy. Find your style, have fun and stay authentic.
So it's important that you find out who you're streaming for,what is really important to this group and what your unique selling points are. Be sure to ask yourself what suits your personality. Only when you know who you are streaming for and can be authentic at the same time do you have a real chance of success on Twitch.
Find your niche
If you know who your target group is, then you have to find your game and times. If you believe the world to another unknownCasual Gamer waited, who streams Warzone from time to time in the evening, we unfortunately have to disappoint you.
Many times and games are so crowded that, in case of doubt, you fight for the same viewers with countless streamers. So if you want to get more followers on Twitch, you should Find games and times that are not necessarily preferred by all streamers in Germany and still have fun.
Of course, that doesn't automatically mean that you'll have to get up at 5 a.m. in the future to stream 2 hours of Euro Truck Simulator before work. In any case, it means that you should think carefully about what you want to stream and when.
Establish a routine
If you know what times you want to stream, make sure your potential followers know too. You should use a streaming calendar for this and if possible always at the same times be on Twitch. Nothing is more annoying than when someone really likes you but never knows when they can find you on Twitch.
Become part of the community
In order to make a name for yourself in the community, you should be active on all common social media channels. What probably feels a bit strange at first can quickly become a direct line to Twitch viewers and the community.
Whether writing with other streamers, commenting on the Meta or uploading highlights, Social media is a great way to get more Twitch followers.
If you are also active in the corresponding subreddits, forums or Facebook groups, nothing stands in the way of a growing community and more Twitch viewers.
Interact with your viewers
Do you want a Twitch viewer to become a loyal follower? Don't forget to interact with your chat and viewers. Talk while you stream, engage in chat, and try to remember viewers specifically.
Games or challenges with or against the viewers can be a good way to get the community more involved. Do you then occasionally gamble with one or the other spectator (even if you smurfs have to), or create your own little insiders, you are definitely on the right track.
Style your stream
So you're not just another streamer, it is important that your channel has recognition value and fits the target group. Whether it's an overlay, background or gaming room, everything should suit you, have recognition value and be easy on the eyes of your viewers.
So be sure to pay attention good picture and sound quality. In 2022, no one wants to watch a pixelated stream where audio is captured with an ancient headset.
Create advantages for followers
Why should you be followed? If you can't answer this question, your viewers will probably have a hard time, too. Always make sure that you are attractive to follow. Whether through competitions, specials or surprises, make subscribing an experience for your Twitch viewers!
Advertise your channel in a targeted manner
If you have met all the basics, it is important that you specifically promote your channel. Even if you stream regularly and try really hard, you're leaving way too much to chance.
A great way to promote your channel is networking with other streamers and their viewers. Whether it's hosting, collaborating, or playing games together, if you're in tune with another streamer, chances are some of their viewers are, too.
But hanging out in other streams and actively chatting are also good ways to draw attention to yourself. Just make sure you not simply blunt advertising in the chat ball first, but really contribute to the stream.
Creating videos is another great way to get more reach on Twitch in the long run. Of course, you don't have to upload a video of yourself shaving trios in Warzone every day, just No Scopes distributed or the most violent Clutch- unpack plays... but uploading highlights, tutorials or compilations to YouTube or Reddit is a good way to draw attention to yourself and get more viewers excited about your Twitch channel in the medium term.
It's your turn
If you pay attention to these 8 tips, stay on the ball and have a little bit of luck, you will soon get more Twitch followers. We'll definitely keep our fingers crossed for you look forward to your stream!