Content
How to find the right gaming name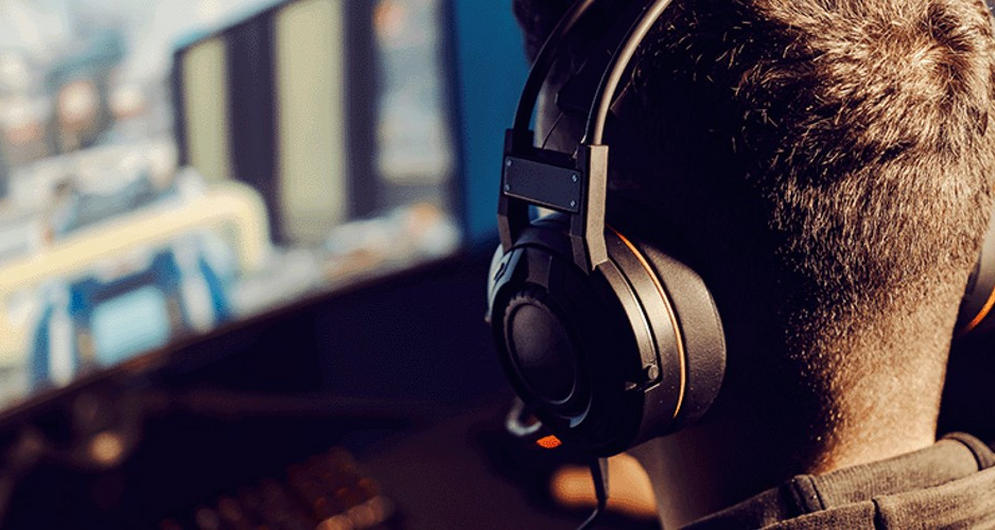 Finding good online names is not easy. You finally got the new game, the new console or a clan and want to take off with a new in game name. The problem? You just can't think of a good gaming name. Don't worry, we'll help you find a name and make sure that your new one will be one the best gaming usernames out there.
Content
Finding good usernames for gaming
100+ gaming name ideas
Gaming nickname generators
Gaming names are very important in e-sports and some names are known by everyone. The gaming name is used to chat with fellow gamers, celebrate plays, or mock someone on the other team. They show up in leaderboards, appear in titles of YouTube highlights, and become successful YouTube and Twitch channels. This makes them an important part of e-sports, just like Claw Grip and Jumpthrow Bind.
For us gamers, they are an important symbol and part of our identity. The squad will eventually only address you by your gamer name when you're playing together. Angry opponents find us by our name and send us nasty messages. When we get more Twitch followers, usernames for games often become a small brand. What starts as an expression of our humor or taste in music then often stays with us for years.
The fundamental problem is that you often can't change your player names that easily. No matter if it' s the game, the console, the platform or the fame that doesn't allow it, changing game names is often just not possible.
That's a problem. We all want that one unique gamer name that is simply perfect and fits us, our style and our genre. But most of the time you only notice it when you've been playing with your old account for 4 years and it's already too late.
To make sure this doesn't happen to you again, we've written this article. We will guide you step by step to your new nickname for gaming and do our best to make sure that you soon will be able to dominate the community with a fresh and unique gaming name.
Finding good nicknames for games
To find a really good gamer name, you should pay attention to a few things from the start. Nothing is worse than putting in a lot of effort and then realizing after a few weeks that you've broken the unwritten laws of awesome gaming names.
Good usernames for games are unique
Always make sure your name is truly unique and doesn't lean too heavily on popular gamers or streamers. Simply changing a letter or obviously copying a well-known name is not okay at all! Puns with known names are ok if they are funny. But remember, what may be funny at the beginning, quickly becomes weird, looks like fanboy or simply makes you unpopular.
Good gaming usernames are creative
Simply calling yourself "Puni$her" or "Killah" might appeal to you at first. However, after the first few rounds of COD against "BLNkiller36" and "ThePunisherrr" you'll already be second-guessing your name. Be sure to take the time you need to find video game names that have not been seen a thousand times by everyone.
The best game names suit you
Which brings us to our next point. The best gaming name is always the one that really fits you. If you are rather chilled and friendly, "FckOffYo" probably fits less. Because with such a name you are likely to attract encounters that don't really fit your vibe.
The same is true for your name and your preferred genre. If you are a perfectionist and mainly play RPGs in space, you probably don't want to call yourself "OGKangarooGang". Because what suits the upcoming Fifa star may not fit in LOL, or makes no sense at all in COD.
The best nicknames for games are timeless
Good pro gamer names should always be timeless in any case. If you discovered a new band or started a new show 3 months ago and want to incorporate that into your name now, you should think again.
What you like today might look completely different in a year. Names like "MichaTheMashine", on the other hand, can work for years because they are not based on trends or your current musical taste.
Finding the best nicknames for gamers
Now that you know the key points, it's time to get creative. If you take gaming seriously or want to stream successfully, you should definitely put some effort into your in game name. Nothing is more annoying than getting better and better, being online almost every day, and then getting a little bit annoyed by your gaming name every time.
To prevent this from happening to you in the future, you should start looking for better gaming nicknames right away. So, cancel all appointments in the next few days, make yourself a gaming booster or tea and lean back in your gaming chair.
You're in no hurry here, because your new name will be with you for a long time. If the whole thing takes 1 ½ hours or even half a Saturday, don't worry, it's for a good cause.
Often you will have a lot of cool ideas on one day, but your head still needs a few days or even weeks until you've really settled on a name. That's great too, because how often in life do you have ideas that don't sound so good the very next day?
Find a type of gaming name
The first step should always be to find a type of gaming name that you really like. Think about which pro gamer or streamer names you've always liked. This is not about copying or stealing something, but about finding out what style you like.
Starting with one word
The traditional way is to start with one word or term and then combine it with other things. This word can basically be anything. Your name, your nickname, your pet, your favorite character, a meme or a famous soccer player. There are no limits to your creativity here.

Once you've decided on a word, you can start modifying it or combining it with other words and numbers. Translate the word into another language, add adjectives or swap letters for numbers. Anything is possible here.
Puns
Another good option are puns. You can either use a word (e.g. your name) or combine things that don't really belong together.
Fantasy
The absurd is always possible as well. It can be a line from a song, a made-up word, a cryptic spelling, a string of characters, or just things that look funny in the killfeed. Even simple characters can be recognizable if they are not often used in this combination and you draw attention to yourself through skill.
Check your ideas
Once you have a list of gaming name ideas, make sure your potential names meet the criteria described above and try to get feedback from your squad. After all, it's often not so easy to judge by yourself whether the new name is really cool or rather cringy.
100+ gamer name ideas
You didn't come up with any good ideas yet? You can find some of the better names and inspiration in one of the following gamer name lists. Of course, we made sure that the gamer name ideas contain male and female names and something for everyone.
We know how hard it is to find really fitting and good gaming names. For this reason, we have collected examples on various topics in our list of game name ideas that hopefully can serve as inspiration for you.
We have tried to sort the collected name ideas for games roughly by topic. Of course, most of the names also fit to other games or genres.
Important: This should really only serve as inspiration! Nobody can come up with over 100 really good gaming name ideas. For this reason, we have mainly collected examples and ideas that we liked ourselves and could be of good inspiration.
Cool gamer names
It is not that easy to find cool gaming names. Cool game names are often only really appealing to a few people and are not perceived as cool gaming nicknames at all by others. This is because everyone has a different perception of cool and the lines between embarrassing and cool nicknames in gaming are definitely fuzzy.
Cool names for online games:
FUBAR
Raging Randy
King Kano
Polaroid Pal
Candy Butcher
Fast And The Curious
Mike Tython
Savage Sam
ChopChop
EdgarAllenBro
Funny online names
The same goes for funny gaming names. Funny nicknames for games are even more individual than cool gaming names. The percentage of players who find your funny video game name actually funny is often relatively small. However, since funny usernames for games are always a good way to lighten the mood and have nice interactions in gaming, we personally would always prefer funny game names, over offensive ones.
In terms of what makes for funny names for games, it all varies. Things like ambiguity, puns, crossing calculated boundaries, or mundane objects from everyday life all have potential to become funny gamer names. Just be careful not to overdo it and turn a funny multiplayer name into a reason for a ban!
Ideas for funny online names:
Cereal Killer
The Muffin Man
KFunny
Ideas for cool Call Of Duty names
Funny COD names are really rarely seen. Most of the players feel somehow forced to put something dangerous in their names because of the genre and rarely use funny Call Of Duty names. Funny COD names would be a nice break from all the trashtalk and the heated atmosphere in the lobbies. In general you can say that it's not that easy to find really cool COD names. Console players have an even harder time here. For example, if you play on Playstation, you're looking for good PSN names for COD, that also needs to work in other games.
Bam
Agony
Don Stab
JohnWicked
YouMadBro
2Nice
Headshots4Free
idontevenknobro
GlockLesner
Stabber
Warzone names
Sure, you could deal with the topic of Warzone names in the context of COD. The fact is, though, the game modes and insiders in Warzone definitely offer potential for fun Warzone names beyond Black Ops and Modern Warfare. The meta has been a completely different one for years and supposedly cool Warzone names inspired by Caldera, Verdansk or the DMR meta wouldn't actually make sense in the normal COD universe.
Ideas for good Warzone names:
Loot Train
DontReviveMe
TryhardName
IWinEveryTime
ShowMeUrLoot
MartinLooterKing
SealTeamThiccc
Tryhardercoach
PSN names
Finding good names for PS4 and PS5 is definitely a challenge. Since the name accompanies you through different titles, you naturally want a fancy PSN name that is timeless at the same time and fits in many games. Funny PSN names are, as so often, underestimated.

Ideas for PS gamer names:
Grumpy Gamer
ADuckOnQuack
Riff Raff
Nasty Nate
Machinegun Mama
Madzilla
GiantSlayer
NoGameNoLife
YouTriedIt
FN names
Cool FN names should of course be the declared goal of all Fortnite players. It doesn't matter whether you decide for funny or extreme Fortnite names. If you want to really perform in the game, you should not pop around the corner with the first sweaty name, but rather take your time to think about a suitable name.
Fortnite Name Suggestions:
Frosty
Digger
Tripwire
Ultra
Casualty
Dropkick
Dizzy
Hybrid
DeezNuts
Minimal
Female gaming names
Most female gamer names found on the internet are often very cliché. It is not uncommon for suggestions for female gamer names to consist of a fantasy creature in combination with a color or an adjective like "sweet". However, female gamer names can also be funny or cool and don't always have to sound like elves and fairies. By now, there are thankfully many female gaming names that are very creative and have so little to do with the usual clichés.
Ideas for female gamer names:
Bad Bunny
Fatal Woman
Bloody Mary
Killer Kitten
Crazy Cat Lady
Gamer Chick
Hera
Batwoman
cosmos
Belladonna
Karen
GTA Names
If you are looking for good GTA names to explore Los Santos, you can basically base them on protagonists, districts or GTA insiders. Whether it's GTA RP names or names for GTA online, cool GTA names should take advantage of Rockstar Games' humor or play on the game dynamics.
Ideas for good GTA names:
Showstopper
NotPleasant
Fight Me
Leave My Session
HelloMyFriend
Good MMORPG names
MMORPG names are also always very dependent on the game. Someone who travels the worlds of Lost Ark will choose a different name than someone who plays ESO or KOTOR. But often, epic names for games are chosen. The same is true for MMO names, as it also strongly depends on the world you spend your time in.
Ideas for good MMORPG names:
QuestSkipper
Supernova
Legolas
Taylor Swiftcast
Adele Dazeem
Bahamut Ali
Dora the Destroyer
Partner names for games
Partner names for games are not something you see every day. If you like to spend time with your partner virtually, you might want to show it with a partner name. Like so often, it depends on the preferred genre, but of course legendary duos from history are always a good choice. Whether Bonnie and Clyde or Hanni and Nanni, they are all good partner names for games.
Partner name ideas for games:
Mario & Luigi
Yoshi & Birdo
Peach & Daisy
Batman & Robin
Thor & Loki
Dumb & Dumber
Yin & Yang
Mac & Cheese
Tom & Jerry
Simon & Garfunkel
Cool short names for games
Short names for games are commonly seen. They are often very easy to speak, write and remember and ensure that one is remembered relatively easy and can be talked to easily. It doesn't matter if gaming names are 4 letters, or 3 characters, cool short gaming names often just look fly and are fun.
Ideas for short gamer names:
Jedi
Fox
Aura
New
Trip
Ash
Bane
Fury
Jinxed
Kratos
Climax
Release
Grim
Molly
Good Clash Royale names
Good Clash Royale names should play with the elements in the game first and foremost. Messages like "Your village was attacked by killer crabs" just reads well and looks much better than "M4RC€L" or "Dra$tic".
Ideas for cool Clash Royale names:
DingusKhan
ImagineDragons
Mute Me
needWplz
Cute game names
Cute names for games are ideal for anyone who wants to appear especially cute online. It doesn't matter if you want to fool your opponents or if you are just really cute.
Ideas for cute gaming names:
Skittles
DuckDuck
Puppy Coffee
ItsaMeMario
IzzyGrrrl
LovelyDeer
RedhotOtter
Stud Muffin
Boo Bear
Baby Face
Sick names for games
Ideas for sick gaming names:
One Shot One Kill
Get Rekt
Hog Butcher
Cutthroat
El Chapo
OJStab
Hoosier Daddy
PaulTescobar
Fur Real
Badass gamer names
Many gamers are eager to use badass gamer names. Such gamer names can be very fitting, but also very off-putting or simply cringe. If you sound like a 10-year-old and can't hit anything, you might want to reconsider your badass gaming name.
Examples for badass gaming names:
Reaper
Billy the Butcher
Roadkill
BruisedKnuckles
EatBullets
Born2Kill
Angelofdeath
SmilingSadist
TakinOutThaTrash
Overkill

Funny nicknames for LOL
If you want to use funny nicknames in LOL, you really have to show intuition. The community is relatively critical, intelligent and yet creative. So if you want to impress with funny nicknames in LOL, everything really has to fit.
Examples for funny nicknames in LOL:
Juke Sidewalker
LeBronze James
Kindred Lamar
Lee Sin Cos Tan
Miley Dryus
Fizz Khalifa
Jim Carry
HowIMetYourMundo
Darth Vaigar
kindred good
Funny discord names
What is better than making others happy with a funny Discord name and always bringing a smile to their face? Whether it's more casual humor or a bit more subtle, funny Discord names are a great way to strike up a conversation with others and find new buddies on the Internet.
Examples of Funny Discord Names:
You_ate_my_sandwich
herpes_free_since_03
shaquille_oatmeal
SumTing_Wong
We hope that our gaming name ideas will give you the inspiration you need to find a good gaming name for yourself and that you have some promising ideas already. In case you don't, in the following section you will find well-known gamer name generators that can help you with just a few mouse clicks and often have surprisingly good ideas.

Gamer Name Generators
If you find it really hard to find a suitable name or you just need a name quickly, gaming name generators can be of good help. Here you often only have to enter your name, nickname and a few other things and you will get more or less useful suggestions.
name-generator.org.uk/gaming/
The gaming name generator from name-generator.org is a great tool for those who have problems to find the right name. By combining name, adjectives, nationality, body parts and an animal, one click on the gaming name generator results in some really good gaming names.
spinxo.com
SpinXO is a gaming name generator that is easy to use, but generates very interesting suggestions with just a few clicks. To do this, you simply enter things like name, nickname or keywords in the main input field, select several more options by clicking on them and after clicking "Spin!" you will receive 30 suggestions delivered by the gaming name generator.

thegamename.com
theGameName is actually a gaming name generator for World Of Warcraft. However, the suggested names are basically suitable for any other game as well. The green button creates ten new suggestions in the gaming name generator with every click. The color of the figure indicates whether the name is intended more for female or male gamers. If you don't like the suggestions, just press the green button again and you will get new suggestions.
gamenaminator.com
On Gamenaminator there are different gaming name generators for different purposes. No matter if you are a FPS, RPG or MMO gamer, there is something for everyone here.
"Ultimate FPS Name", for example, is the first-person shooter name generator for those who like to play games like COD or CS:GO.
The "MMO Naminator" is as the name suggests an MMO name generator. The form here, for example, is much more extensive and the name spit out much more complex than the names from "Ultimate FPS Name".
It's your turn
Now you know what is important for a good gaming name, how to proceed with the research and hopefully you were able to get a little inspiration from our examples or generators.
As long as you stay true to yourself, choose a name that really suits you and just have fun searching for a gaming name, nothing can go wrong. We wish you good luck and look forward to seeing you on the servers with your new gaming name!